My introduction to the Azores came a few years back, while watching Anthony Bourdain's TV show. It seemed like such a mystical, intangible place and that instantly peeked my interest. Gotta love Mr. Bourdain! Sao Miguel, Azores is a nature lover's absolute dream. Tropical jungles, vibrant lakes, volcanos, relaxing hot springs, stunning waterfalls, epic hiking trails, […]
Who is This Crazy Person?
Hi world! CrazyTravelista here, originally from Washington, DC. After getting infected by the travel bug on my first trip to Italy in 2006, I have been living out my dream to travel the world, one country at a time! I've always been a little shy, but travel has made me more curious and adventurous. I like to bend the rules sometimes and I never take no for an answer! Hopefully my enthusiasm and passion to see the world will inspire others to travel more. Just Go!
Where I've Been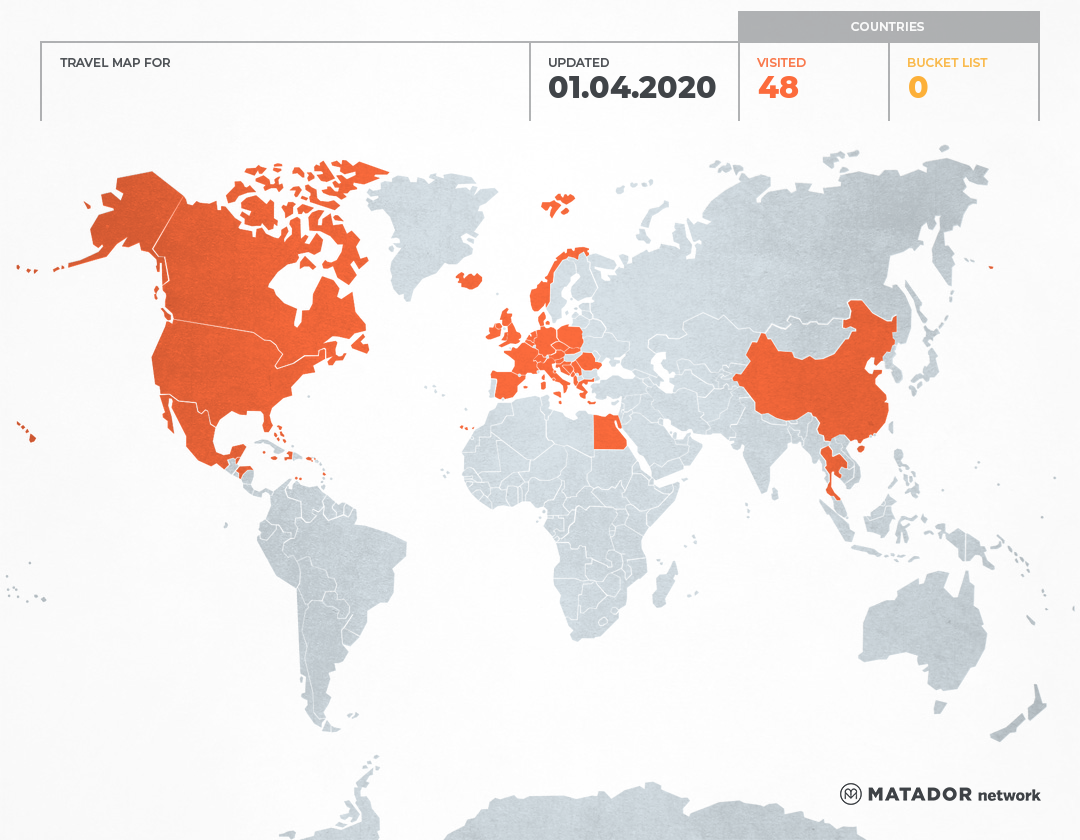 Get your own travel map from Matador Network.
Don't be shy, Subscribe!
Instagram Action
Follow me on BlogLovin!
Categories